Some users are currently experiencing over capacity errors. Check
http://status.vanillaforums.com/ for updates.
Vanilla integrates with any platform.
Vanilla is the most customizable and extensible community platform in existence, allowing integrations with any other application in any way you can imagine.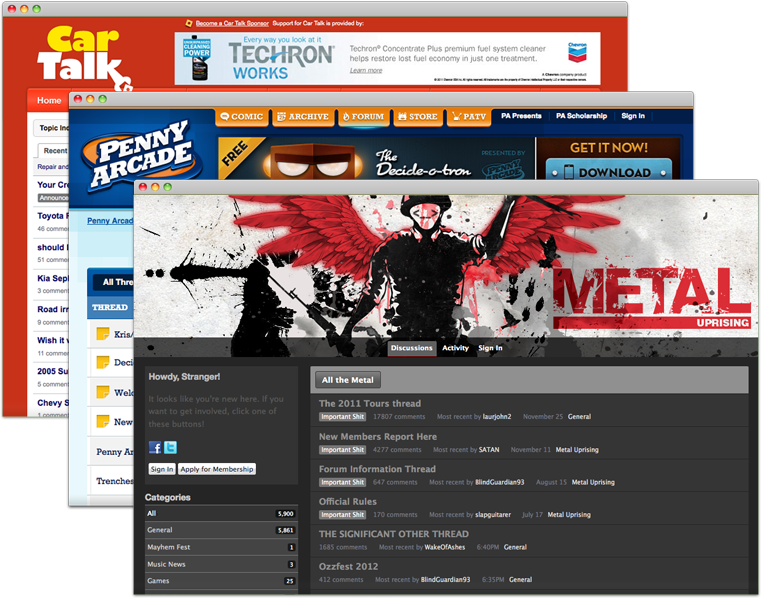 The best theming, bar-none.
Choose from an wide array of readymade themes, and extend them to look how you wish. You choose your community structure, homepage format, category & discussion layout, and get fine-grained control over the most minute detail of your community's design.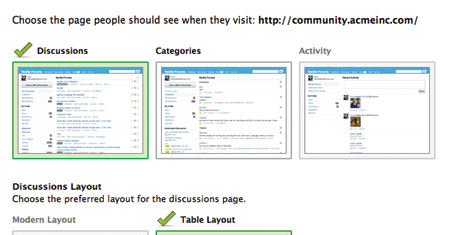 No time for theming? No problem.
You can embed the entire Vanilla forum into a page on your website with a single line of code.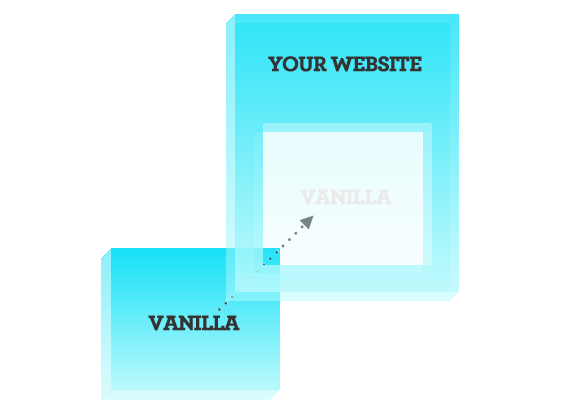 Social connect, single sign-on, and on and on.
We knock down the barriers of entry for your users. Choose Vanilla's own login system; social connects like Facebook, Twitter, Google and OpenID; or even your existing login system combined with our single sign-on mechanism.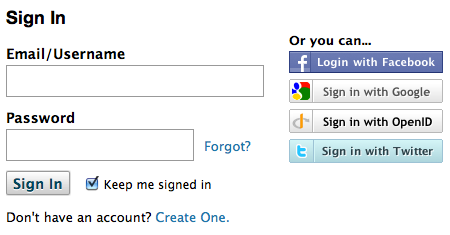 Highlight your community on your site.
We've got readymade WordPress widgets that allow you to highlight your community in other parts of your site. We've even got an API that lets you build custom widgets to suit any purpose.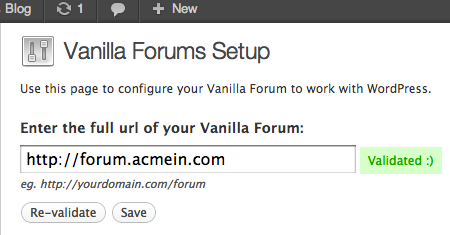 Intergrate using APIs
Vanilla's ReSTful API returns JSON or XML encoded data by adding the .json or .xml extension to Vanilla URLs. Our Simple API lets you access Vanilla's write methods. For example, awarding a badge for an achievement on your site or in your game.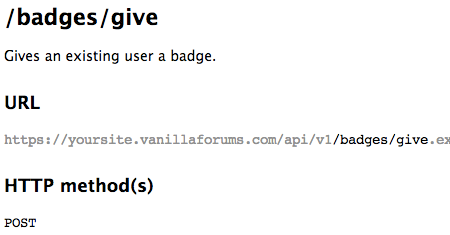 Vanilla Blog Comments & WordPress plugin.
Use Vanilla Comments for your blog. Use your blog traffic to capture drive-by blog commenters and bring them into your community. Blog comments are mirrored with matching discussions in the community pointing back at the blog.