Some users are currently experiencing over capacity errors. Check
http://status.vanillaforums.com/ for updates.
Vanilla is super fast and ridiculously easy to use.
Vanilla is built to handle massive scale (yes, even your giant community), and users love how easy it is to use.
Built for speed & scale.
At VanillaForums.com we've spent years developing a proprietary cloud-based platform that scales to meet the needs of communities of all sizes. Always available, always fast no matter the circumstances.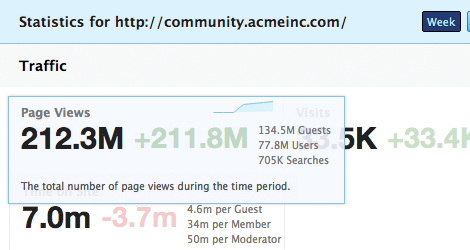 A super enjoyable user experience.
Vanilla is built like no other community platform in existence, and every design choice has a philosophical reason to support it. Vanilla is a re-imagining of how community engagement should be done, and our users love it.