Some users are currently experiencing over capacity errors. Check
http://status.vanillaforums.com/ for updates.
Vanilla makes your forum look like your site.
Your community forum should look like your website, not something from the early 90s. With Vanilla we make all aspects of your community's appearance dead-easy to customize and match with your existing site.
Urls, logos, favico's, oh my!
Your web presence begins with what people see in the address bar of their browser. Vanilla makes it dead easy to make your community url look like your website url. We even make it easy to include your company's logo in the address bar.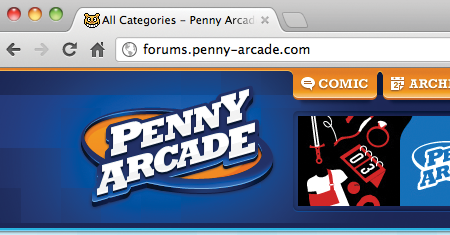 Many layout choices for your community homepage.
Theming a blog is easy, theming a forum is not. Use Vanilla's homepage chooser to find the homepage layout that makes sense to you.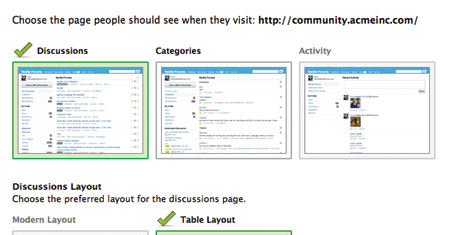 Total theming control.
Vanilla comes with a bunch of readymade themes to choose from. We also offer services to help build you a theme from scratch, or match your website's theme.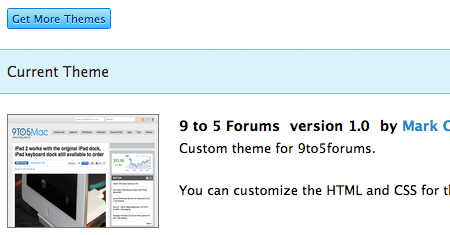 Get under the hood of your forum.
You have complete control to change the header & footer HTML that wraps around your forum. Vanilla also lets you add your own custom CSS definitions after ours, so you can cascade from your selected theme's design.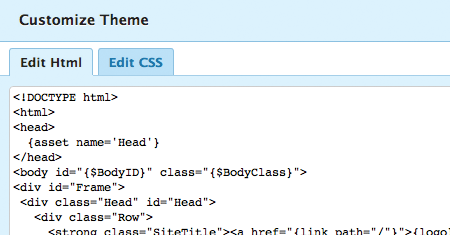 Localize your forum.
Localize the interface in one of a dozen supported languages or let members toggle from one language to another.